Allotments
How do you fancy growing your own fruit, vegetables and herbs?
Interested………………..??
Well, if you are you will be pleased to know that the Parish Council maintains two allotment sites at Long Rock and Church Hill, Ludgvan.
A metered water supply is available on both sites.
The exact location of each site can be found on our map page.
The Church Hill site with 49 plots.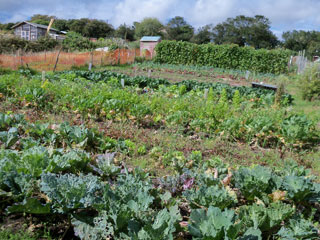 The Long Rock site with 11 plots.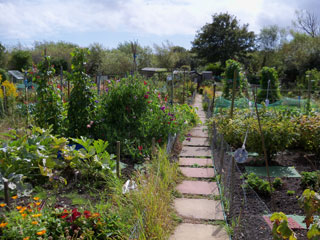 A copy of our allotment regulations can be found on our policies page.
If you are interested in renting a plot (or to go on the waiting list if we are temporarily over-subscribed) please contact the Parish Clerk.