Cemeteries
St Paul's Cemetery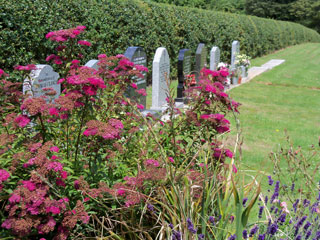 Very early in the new millennium it was realised that the then 'open' St. Paul's Cemetery was approaching capacity for interments and steps were taken to find a new site. Thanks to the great generosity of Mr and Mrs Higgin, a family with close associations with the parish, a plot of land adjacent to the existing church and cemetery was gifted to the Council as a site for the new cemetery. At the same time a piece of land close-by was also gifted and now forms the St. Paul's Amenity Garden
At a ceremony held on 5 May 2008 the newly-opened cemetery was consecrated by the Bishop of St. Germans.
Crowlas Cemetery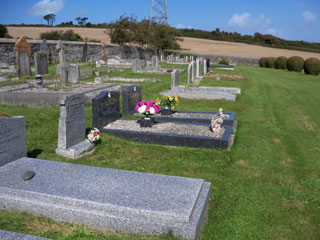 This cemetery was established at the very end of the 19th century (the chapel is clearly dated 1899) and is located on the edge of Crowlas village – just as you leave the village, eastbound on the A30.

The cemetery was originally built to accommodate the wishes of non-conformists who had no desire to be interred in the grounds of the established church, St. Paul's in Ludgvan Churchtown.
Charges can be found on our policies page.