For those who wish to enjoy some peace and quiet in pleasant surroundings the Parish Council maintains two amenity sites, St. Paul's Amenity Garden and the Church Hill Public Amenity Area. The exact locations can be found on our map page.

St. Paul's Amenity Garden.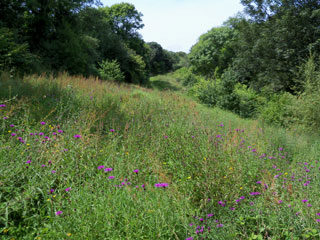 In 2004 thanks to an act of great generosity by Mr and Mrs Higgin, a family with close associations with the parish, a piece of land was 'gifted' to the Council as a site for a new cemetery.

At the same time another piece of land (approximately one acre) sited very close to the new cemetery was also gifted to the Council and this now forms the St. Paul's Amenity Garden – a beautiful, lightly managed oasis of calm intended for the peaceful enjoyment of all.
Church Hill Public Amenity Area.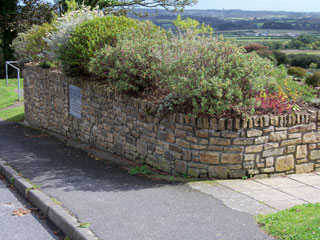 In 1999, to mark the Millennium, a joint enterprise between the Royal British Legion and Ludgvan Parish Council (with the advice and assistance of the Ludgvan Horticultural Society) created an amenity and viewing area, incorporating an RBL memorial garden, on Church Hill on a site until then occupied by a seriously dilapidated 'green shed' – opposite the Old Ludgvan School. This shed, sometimes known as the Ludgvan Churchtown Reading Room, had been used during the second world war as an overflow classroom for evacuees and, more recently, from 1952, as the home of Ludgvan Parish Council. The shed was demolished in 1999.

The Royal British Legion memorial garden element of the site incorporates a number of re-located memorial tablets, the RBL badge and flagpole.

Well worth a visit on the long trudge up Church Hill this Public Amenity Area affords a wonderful view of St. Michael's Mount.