How to get a Poppy this year during Remembrance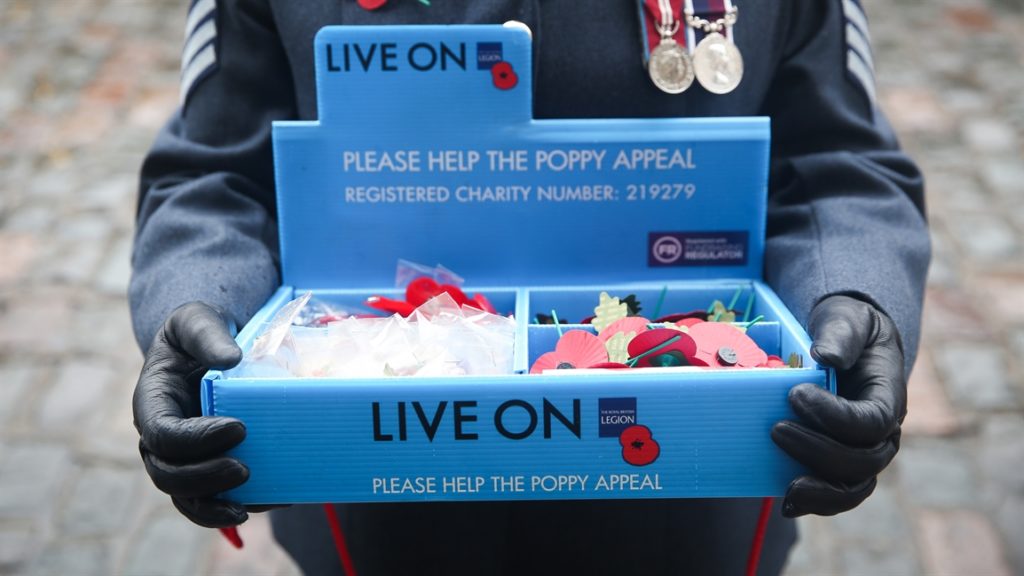 Like so many things this year the poppy appeal has had to adapt to the threat of Covid-19 and the Royal British Legion are asking people to support the armed forces community like never before because every poppy counts.
Due to the pandemic our volunteer street collectors and organisers are too vulnerable for it to be safe for them to help us this year. So did you know you can order 20 Poppies in the post for free online this year to give to your friends and neighbours, any donation is left up to you, order here. Poppies will also be available in most major supermarkets in Cornwall and some local shops. from 22nd of October. Or you could just print a poppy and display it in your window. Whatever you choose, show your support to the Armed Forces personnel who have stood alongside key workers during Covid-19.
We remember those who have fought and made the ultimate sacrifice and honour our living heroes contribution, at 11am on 11th of November 2020, and on Remembrance Sunday which this year falls on the 8th of November.
For enquiries about the Cornwall poppy appeal this year, please contact Annie Binding at abinding@britishlegion.org.uk for more information about The Royal British Legion in Cornwall contact Susanne Archard at SArchard@britishlegion.org.uk  or call 0808 802 8080